The following are some logos that I have designed for clients and associates: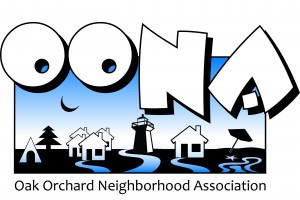 In 2009, I started the Oak Orchard Neighborhood Association and developed this whimsical logo to represent the unique community where the Oak Orchard River and Lake Ontario meet. It includes residential, commercial, recreation and tourism.  The first rendition featured a large oak tree but after the Oak Orchard Lighthouse was built, I replaced the tree with the silhouette of the lighthouse.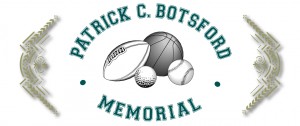 The Patrick C. Botsford Memorial was developed for a Medina High School classmate who passed prematurely at the age of 50. Pat was an avid athlete and successful businessman. The funds raised at the annual golf tournament go towards a scholarship fund in Pat's honor. The logo has been printed on pin flags, sponsor signs, coozies and other merchandise.
It was an honor to be involved in the Trevor Cook Memorial website and annual golf tournament. Trevor was a local US Marine who was killed at Camp Pendleton, CA in a training maneuver. The logo features elements associated with the marines (wings), his patriotism (star) and faith (heart & cross) and has been printed on the golf tourney pin flags, sponsor signs, participants' coozies, coffee mugs and other merchandise. The funds raised go towards a scholarship fund to honor Trevor's legacy. Read more at www.trevortcook.com.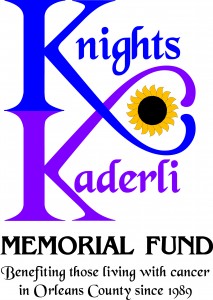 The Knights-Kaderli Memorial Fund is a local organization to benefit those living with cancer in Orleans County -named after Sue Kaderli and Richard Knights who lost their battle with Cancer. I worked closely with the Knights & Kaderli families to design their logo for the 25th anniversary of the walk-a-thon. A metallic silver logo was printed on dark blue t-shirts for each participant. Gray sweatshirts were printed with the colored logo and available for additional fundraising. I learned the sunflower is a symbol of hope so it was important to incorporate that into the design.